Our interdisciplinary topic-based clusters emerge organically out of shared faculty interests and offer a framework for rethinking how we "do" the humanities, using the pervasive reach of technological change as a jumping-off point. In unique ways, each cluster considers how educational and scholarly approaches can take better advantage of available resources (human, technological, intellectual, and more) to enhance learning, scholarship, and community engagement in the world.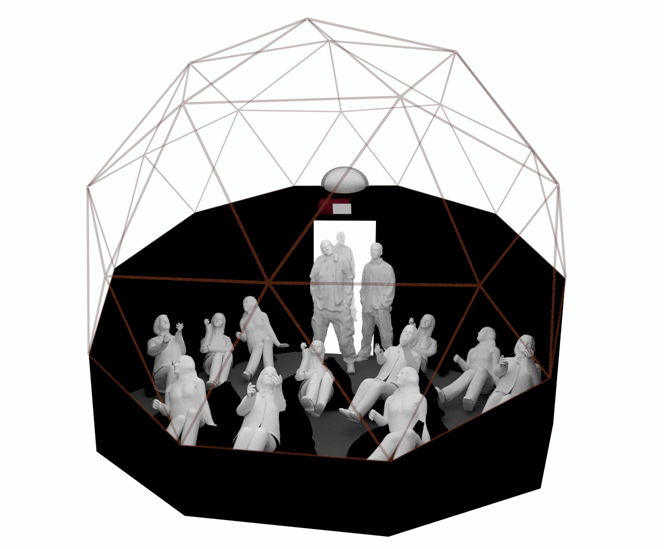 EH labs incubate exciting and varied collaborative projects that combine experimental research methods with critical thinking about how such forms function as a part of cultural, social, and political inquiry. Projects are often in partnership with local organizations and community stakeholders and aim to radically recenter local concerns, while placing them in global contexts.
EH senior projects take many forms and topics are wide-ranging depending upon ones primary program(s) of study. However, each senior project engages with one or more of the core questions and concerns of the concentration, including:
How does technology mediate what it means to be human?
How do media shape culture and/or the pursuit of knowledge?
How do traditional and experimental methods of inquiry affect what knowledge looks like?
This cluster asks how and whether the dichotomy of "attention vs. distraction" describes our present situation in the context of the digital age, as well as how we can move beyond this opposition and towards a more nuanced framework for understanding a spectrum of different types of attention and our relationships to them. It explores the assumptions about attention that are embedded in the undergraduate liberal arts experience, and how what the cluster learns might speak to social concerns beyond the academy.
The EH Food Cluster brings together an interdisciplinary group of faculty and community stakeholders who all have scholarly, teaching, and/or community engagement in food as a platform to further our understanding of the world.
This cluster brings together scholars and practitioners to consider the potential of thinking about and through sound. Recent years have witnessed a sonic turn in the humanities and beyond. Many working in the fields of anthropology, literature, urban studies, history, media studies, and the arts have increasingly shifted their attention to sound as both an expressive medium, a material, and a critical object of inquiry.
Below are a sample of senior projects created by EH students.