Season two features episodes from the Experimental Humanities Sound Cluster and highlights student work generated in EH cross-listed courses. Created in 2014, the Sound Cluster brings together faculty and staff from across all divisions to share scholarship and creative work that centers on questions of sound and technology. Group members present and critique sound-related works-in-progress, discuss scholarly work, and engage in co-teaching and collaborative projects.
Our last episode features EH alumna Anne Comer '19, who guides us through her senior project research on Ward Manor.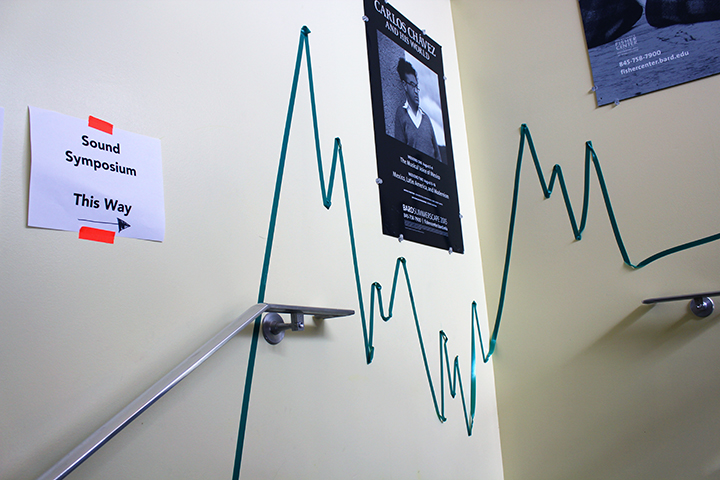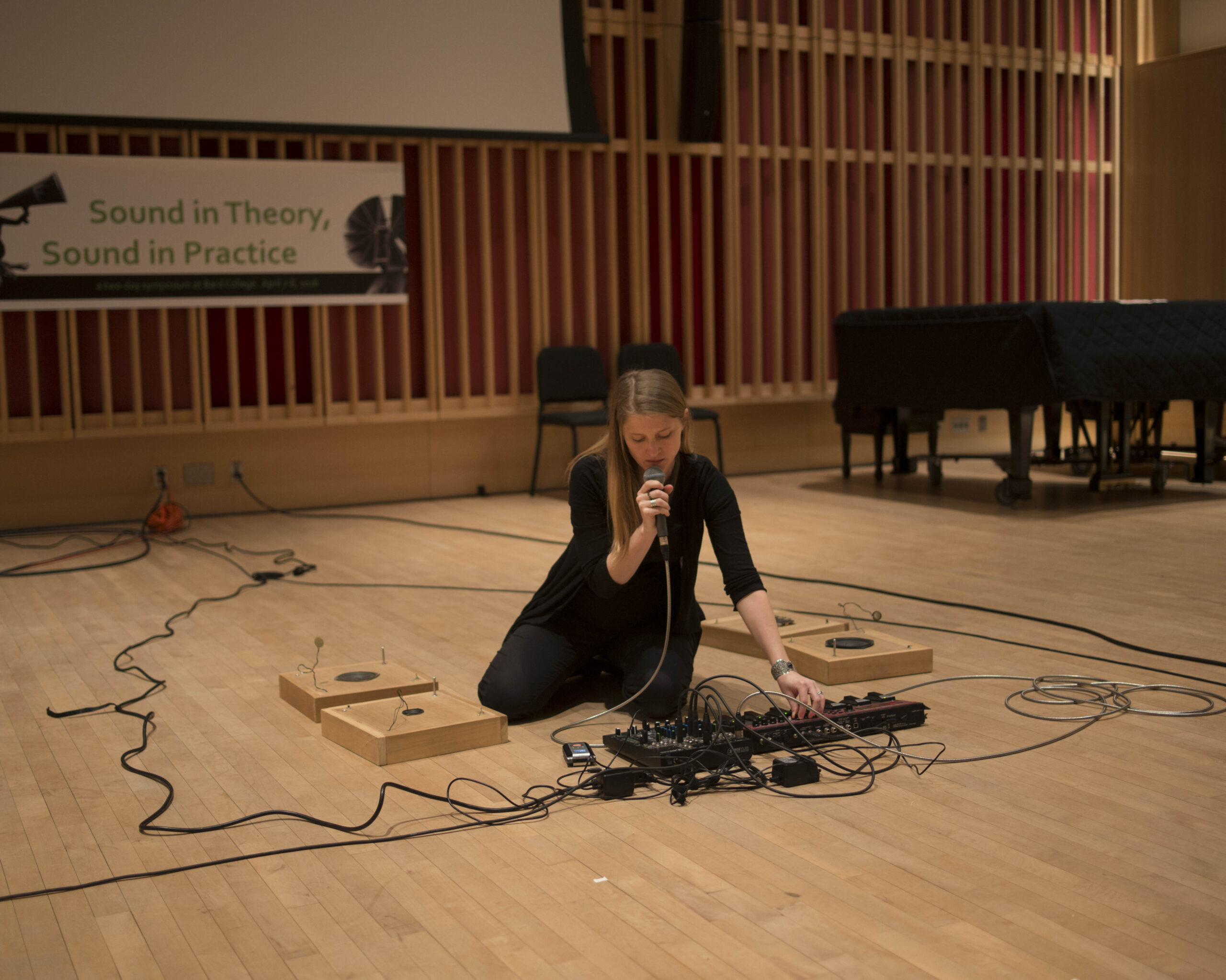 Episode 1: Intro to the EH Sound Cluster
The Experimental Humanities Sound Cluster gets together to talk about the origins of their cluster, what they've worked on, what it means, and what's next. Featuring conversations with Laura Kunreuther, Danielle Riou, Olga Touloumi, Alex Benson, Maria Sonevytsky, Matthew Deady, and Julianne Swartz.
For a full episode transcript, click here.
Episode 1, Part 2: Sound Cluster Symposium
The Experimental Humanities Sound Cluster gets together to discuss the planning and impact of its 2016 sound symposium, "Sound in Theory, Sound in Practice." Featuring audio from the symposium, plus conversations with Laura Kunreuther, Danielle Riou, Olga Touloumi, Alex Benson, Maria Sonevytsky, Matthew Deady, and Julianne Swartz.
For a full episode transcript, click here.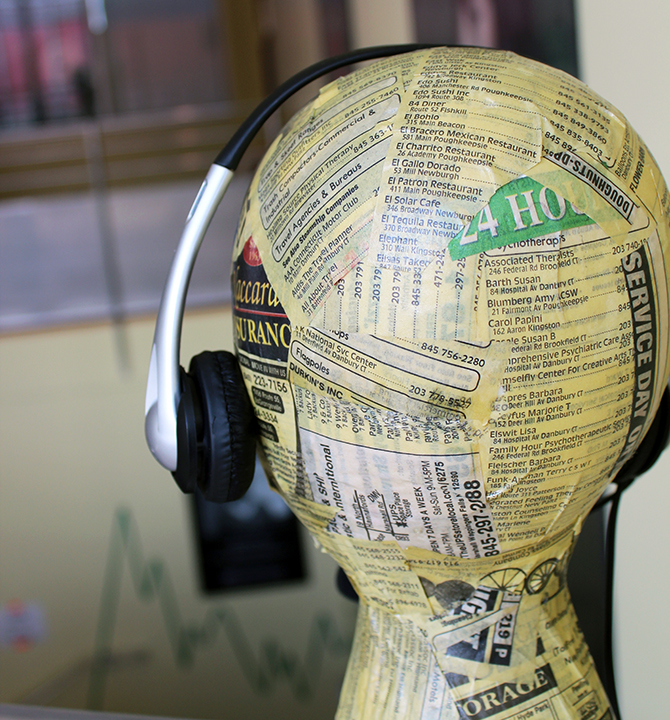 Episode 2: Ghost Tour

Bard Anthropology professor Laura Kunreuther hosts this episode, which features student work from her class, The Voice in the Machine. The course "asks students to think critically about the relationship of human self and voice to technologies and practices that animate and circulate the voices."  The episode features a final project by Vanessa Shapiro.
For a full episode transcript, click here.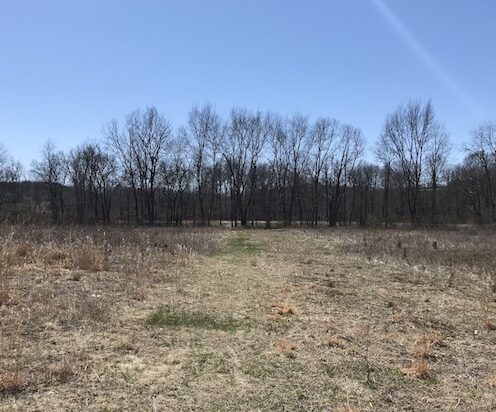 Episode 3: Interior Space

Bard Studio Arts professor and EH sound cluster member Julianne Swartz hosts an episode with student work from her Sound Sculpture class, co-taught with Matthew Sargent. The pieces "explore solitude through a focus on interior space." The episode features work by Josie Cotton, Maeve Schallert, Siena Sherer, Madeleine Buzbee and Will Hunt.
To view additional work from the class click here.
For a full episode transcript, click here.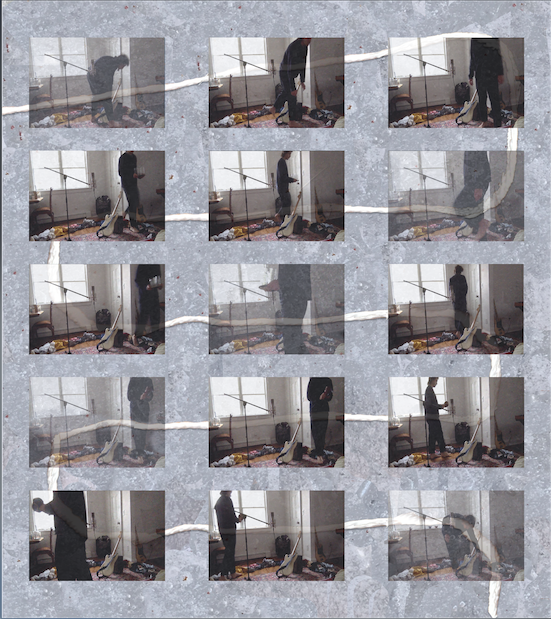 Episode 4: Living with the Machine

Bard Music professor Matt Sargent hosts an episode with student work from his Sound Sculpture class, co-taught with Julianne Swartz. The pieces  investigate "the internal life of cell phones and laptops, other hand-held devices; the objects that we carry around and live with every day." The episode features work by Jacob McConnaughy, Loren Ames, Jess Belardi, and Ezra Kahn.
For a full episode transcript, please click here.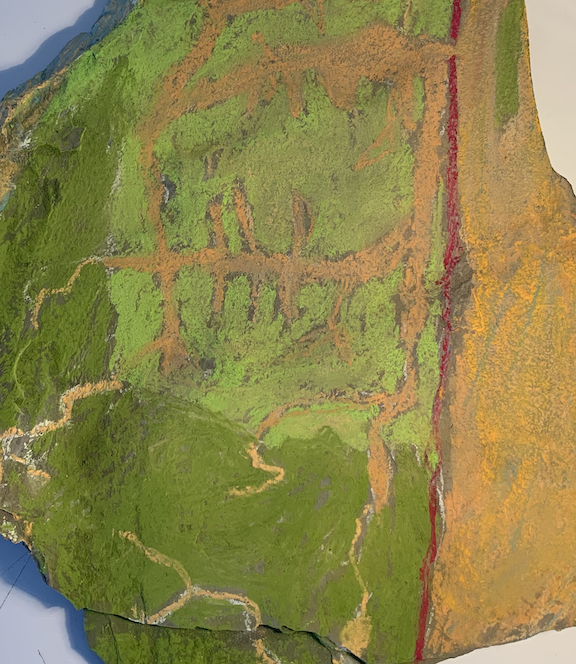 Episode 5: Landscapes

Teaching fellow and a Master of Fine Arts candidate Andrew Lee hosts this episode, which focuses on landscapes; the projects "intimate [a] type of curiosity with the outside world." The episode features work from Sound Sculpture students Will Santora and Clay Hillenburg.
For a full episode transcript, please click here.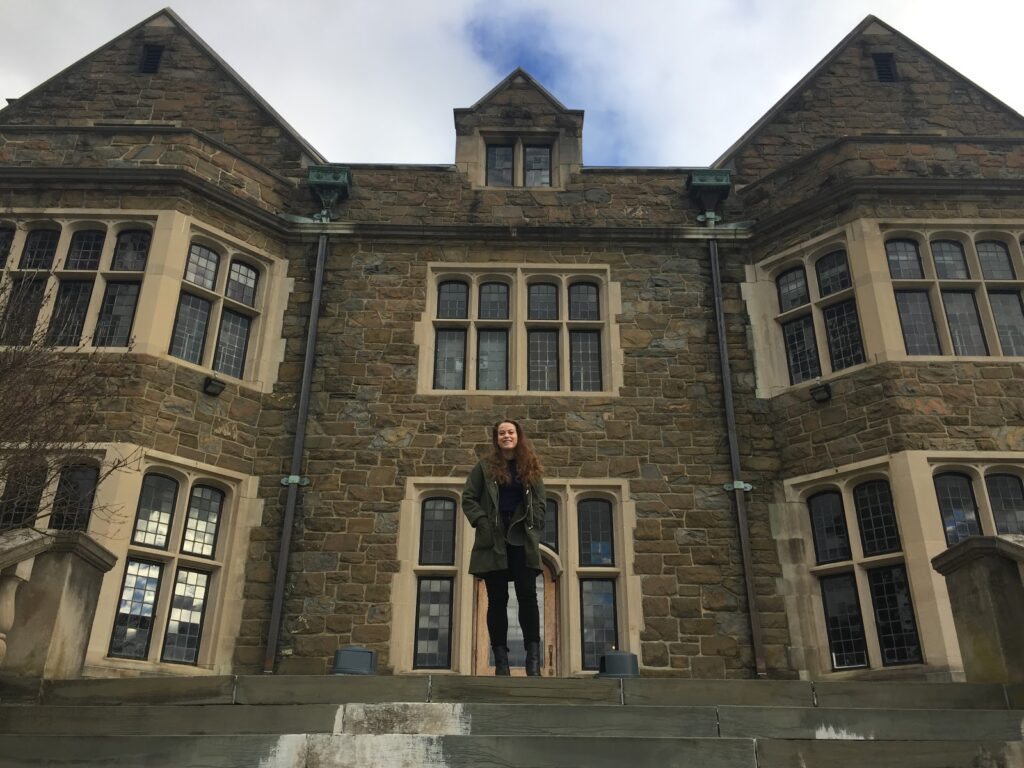 Episode 6: Ward Manor

Bard alumna Anne Comer '19 guides us through her senior project research on Ward Manor, one of Bard's current dorms and a former progressive retirement home, and the process of documenting graves in the adjacent Ward Manor cemetery. Anne interviews students Eli and Stella, Bard archivist Helene Tieger, and Hudsonia co-founder Erik Kiviat to learn about their unique relationships to the history and myth of Ward Manor.
For a full episode transcript, please click here.
Guest Bios
Anne Comer graduated from Bard College in 2019 with a BA in Cultural Anthropology and Experimental Humanities. At Bard, she worked in the Media Corps and Digital History Lab. She has held internships at US/ICOMOS and assisted with archaeological work for the Catoctin Furnace Historical Society in Thurmont, Maryland. Following graduation, she was selected for a year-long fellowship at the Thomas Cole National Historic Site in Catskill, New York. As a Cole Fellow, Anne developed an American with Disabilities Act document with site-wide recommendations to improve accessibility. She also played an active role to help develop an online educational game that will allow students to connect Thomas Cole's art with American history. Anne is also an Alumni Fellow at the Bard College Center for Experimental Humanities and has continued to develop projects related to her senior thesis. She will present her senior thesis conducted at Bard College, "Ward Manor: Care for the Elderly and Digital Memory," at the Memory Studies Association Conference (postponed until June 2021).
Erik Kiviat is the Executive Director of Hudsonia, a not-for-profit institute for research, education, and technical assistance in the environmental sciences. A lifelong resident of the Hudson Valley and a Hudsonia co-founder, Erik has studied the plants and animals of the region for 45 years and has authored or co-authored 80 publications and 200 technical assistance reports on wetland ecology, rare species conservation, habitat ecology, introduced species, the Hudson River, and other subjects. Erik is the author of The Northern Shawangunks: An Ecological Survey; Hudson River East Bank Natural Areas; and Hackensack Meadowlands, New Jersey, Biodiversity: A Review and Synthesis. He is a Certified Wetland Scientist.
Laura Kunreuther began teaching at Bard in 2001. She completed her B.A. at University of Pennsylvania and finished her Ph.D. at University of Michigan in 2002. Prof. Kunreuther's teaching and research interests center on themes such as cultural memory, urban public culture, postcolonial theory, technology and media, social suffering, affect, sound, and voice. She has conducted extensive research in Kathmandu, Nepal. In addition to thematic courses, she teaches classes on colonial India and ethnography of South Asia. Professor Kunreuther's first book, Voicing Subjects: Public Intimacy and Mediation in Kathmandu (Berkeley), traces the relation between public speech and notions of personal interiority during a moment of political upheaval in Nepal through a focus on two distinct formations of voice. She is currently engaged in two new projects that both explore sound, listening, and political subjectivity.  The first centers on the use of sound for political and artistic protest; the second centers on the role of interpreters deployed in field missions of the UN.  Other articles explore the intersection between state and domestic archives, media ideologies and the FM radio in Kathmandu. Her research has been supported with grants from Wenner-Gren Foundation, Council for American Overseas Research Centers, Fulbright-Hays Foundation; Mellon Foundation; Social Science Research Council; the Freeman Foundation. Prof. Kunreuther coordinates the 'Sound Cluster' through Experimental Humanities, and is additionally affiliated with Human Rights, Asian Studies, Gender and Sexuality Studies programs.
Danielle Riou is the Associate Director of the Human Rights Project, where she co-curates the HRP's public programs, organizes special projects and partnerships, and oversees the student internship program. She is co-creator of the Milosevic Trial Public Archive, the complete on-demand video archive of former Serbian president Slobodan Milosevic in the Hague, Netherlands. She has presented at conferences and panels on new media, the archive and memory.  She has also translated edited volumes for L'Institut du Proche Orient (Beirut/Brussels.) Her current project is centered around explorations of sound and human rights, and she is currently producing a human rights radio show for broadcast on Bard's regional NPR affiliate. Broader research interests include humor and trauma, theorizing gender within global development movements, and media theory and human rights.
Matt Sargent is a composer, guitarist, and music technologist. He teaches a variety of courses at Bard on topics including music composition, experimental music, music technology, audio engineering, and contemporary music performance. Sargent has recently received commissions from the [Switch~] Ensemble, Ensemble Mise-En, and the Chesapeake Orchestra, among others. His music has recently been heard in concerts and installations at Constellation (Chicago), the Reykjavik Art Museum, the Wulf (Los Angeles), Mise-En_Place (Brooklyn), Spectrum (New York), Real Art Ways (Hartford), I-Park International Artist-in-Residence Program (East Haddam), the Museum of Contemporary Art Cleveland, and the Center for New Music (San Francisco). He was the recipient of a 2017 NewMusicUSA Project grant for "Unwound Path," a new chamber work premiered and recorded by the [Switch~] Ensemble in spring 2018. His music is included in Jennie Gottschalk's Experimental Music since 1970, published by Bloomsbury in 2016. Ghost Music, a CD of Sargent's music for solo percussion, performed by Bill Solomon, was released by Weighter Recordings in 2018.
Julianne Swartz creates immersive, multi-sensory installations, sculptures, and photographs. Her work synthesizes light, air, and sound into ephemeral and participatory experiences. Exhibition venues include: the Tate Liverpool Museum, the Whitney Museum of American Art, the New Museum, the Jewish Museum, New York, MoMA PS1, the Indianapolis Museum of Art, the Israel Museum, the Massachusetts Museum of Contemporary Art, and the Art Gallery of Western Australia. Awards include the Foundation for Contemporary Arts, Anonymous Was a Woman fellowship, American Academy of Arts and Letters, the Joan Mitchell Foundation and New York Foundation for the Arts. She holds a B.A from University of Arizona and an M.F.A. from Bard College. She has been teaching in the Studio Arts department at Bard College since 2006.
Helene Tieger, '85 serves the Bard community as the College Archivist, a position for which she is well suited given her deep roots to the area. Her father, Bernie Tieger, taught at the College, and later became Tivoli's Village Historian. Helene's childhood was spent exploring Tivoli and the surrounding areas with her friends. Long bike rides through Columbia County, walks along the railroad tracks by the Hudson and afternoons spent in the 'Abandoned Village,' (now the Tivoli Bays Wildlife Management Area) populated her imagination, leading her to wonder about the generations who had lived here before. Helene now lives in Catskill with her family. When she is not working with archives and special collections, and the people who seek them out, she is still exploring…hiking in the Catskills, visiting historic houses, kayaking on the river, or walking around campus, curious about the traces left by people now long gone.
Andrew Yong Hoon Lee is an interdisciplinary artist using sound, sculpture, the moving image and installation to explore ideas as they relate to philosophy, politics and the everyday lived experience. Lee is currently a Masters of Fine Arts candidate at the Milton Avery Graduate School for the Arts and is a Teaching Fellow at Bard College. His work has been presented in Vancouver, Malmo, Tokyo, Seoul and New York. www.andrewleestudio.com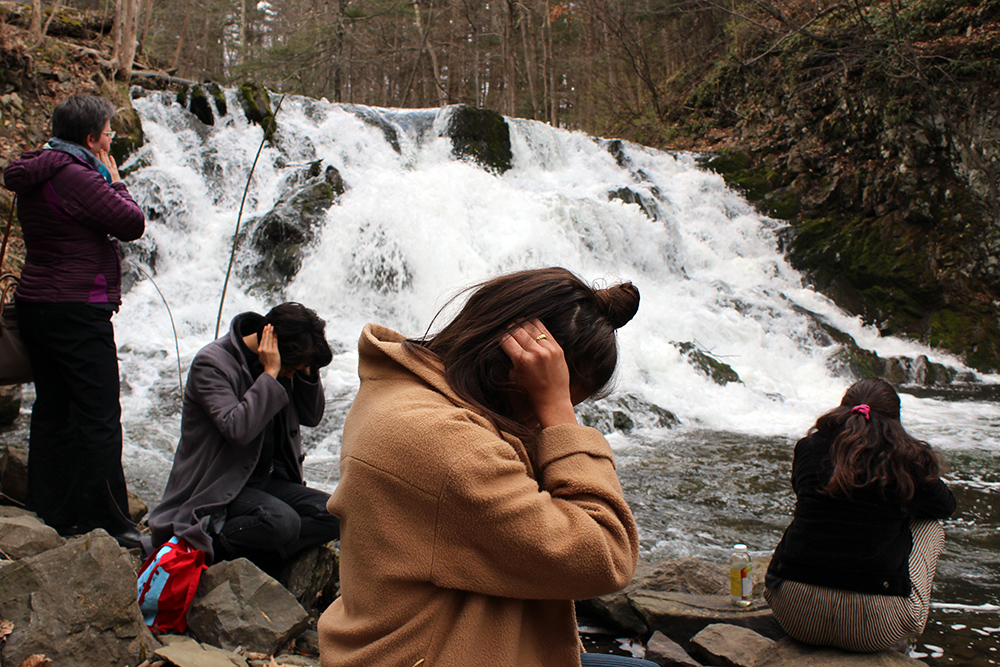 Sound in Theory, Sound in Practice
2016 Symposium
Show Notes: Episode 2
Professor: Laura Kunreuther
Fall 2019
Modern ideologies of voice – deployed in politics, social movements and humanitarian organizations, as well as many musical and cultural productions – tend to naturalize the relationship between voice and individuality, agency, and empowerment. The voice, it is assumed, provides unmediated and immediate access to the self and a direct way of making one's desires and ideas known in public. But the immediacy of the voice often depends upon specific media and/or technologies that make specific voices audible, such as sound recording, amplification, broadcasting, as well as institutional divisions of labor through which voices are represented, cited, and invoked. In this course, we will explore a range of conduits of voice that re-present an original voice through technological means – radio, telephone captioning, voice recorders – and/or human means ¬– interpreters/translators, voice-over artists, spirit possession, and stenographers. Through these explorations we will trouble some of the assumptions about the directness of voice, even as we discover how the feelings and sense of immediacy is produced. Drawing inspiration from philosopher Gilbert Ryle's notion of 'the ghost in the machine' to critique mind-body distinctions, the course will broadly ask students to think critically about the relationship of human self and voice to technologies and practices that animate and circulate voices. Students will be required to research a specific 'conduit of voice' and create both a research paper and an EH-inspired project that demonstrates their knowledge about this voice and its medium. They will be asked to contribute readings to the class related to their specific project.
Show Notes: Episode 3-5
ART 305: Sound as a Sculptural Medium
Professors: Julianne Swartz, Matthew Sargent
MFA Teaching Fellow: Andrew Lee
Spring 2020
"Sound as a Sculptural Medium" is an upper level, cross-listed course, initiated in 2016, as part of the Experimental Humanities Sound Cluster at Bard College.  The course merges faculty, ideas and resources from the Studio Arts, Electronic Music and Experimental Humanities departments. In our course, students create sculptures, installations and performances using acoustic, electric, analog and digital sound technologies. The projects included in these podcasts are from our Spring, 2020 class.
The Sound Offering projects came from necessity in a particular moment. Faced with the reality of COVID-19, we had to vacate campus, self-isolate, and move to remote learning within a few days notice. This was quite a challenge for a Sound Sculpture class.  While a week before we had been making architectural sound installations and hand made instruments in a large workspace, now, students were scattered geographically, in domestic spaces, and had little or no access to equipment and materials. And, we were in the midst of a pandemic, thrust into isolation and anxious uncertainty.
Sound sculpture became sculptural sound. Or as one student, Loren Ames, phrased it  "sculpture for headphones".  As we made these pieces out of necessity, we also asked the students what they thought was necessary. How can we speak to or from this moment? What can we offer with what we make right now?
We curated the projects into three groups: Isolation and Interior, Landscape, and Living the Machine.  Each instructor chose one group to introduce. The students will briefly introduce their own work before it plays. Some students made multimedia works or performances that do not lend themselves to podcast format. These can be viewed on our Gallery page here.