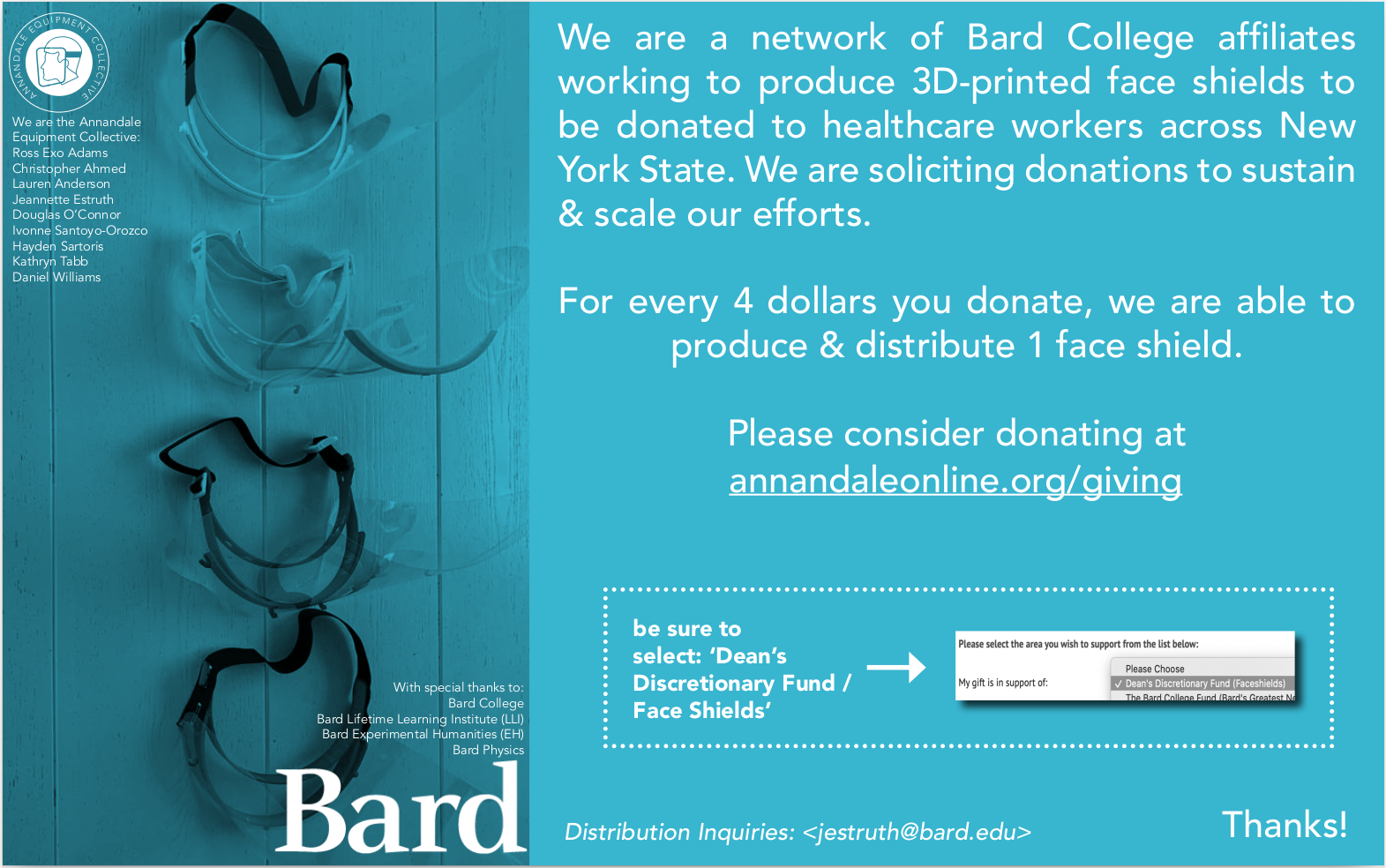 Annandale Equipment Collective
Ross Exo Adams
Christopher Ahmed
Lauren Anderson
Jeannette Estruth
Douglas O'Connor
Ivonne Santoyo-Orozco
Hayden Sartoris
Kathryn Tabb
Daniel Williams
Event Information
We are a network of Bard College affiliates
working to produce 3D-printed face shields to
be donated to healthcare workers across New
York State. We are soliciting donations to sustain
& scale our efforts.
For every 4 dollars you donate, we are able to
produce & distribute 1 face shield.
Please consider donating at
annandaleonline.org/giving
Distribution Inquiries: <jestruth@bard.edu>
Thanks!