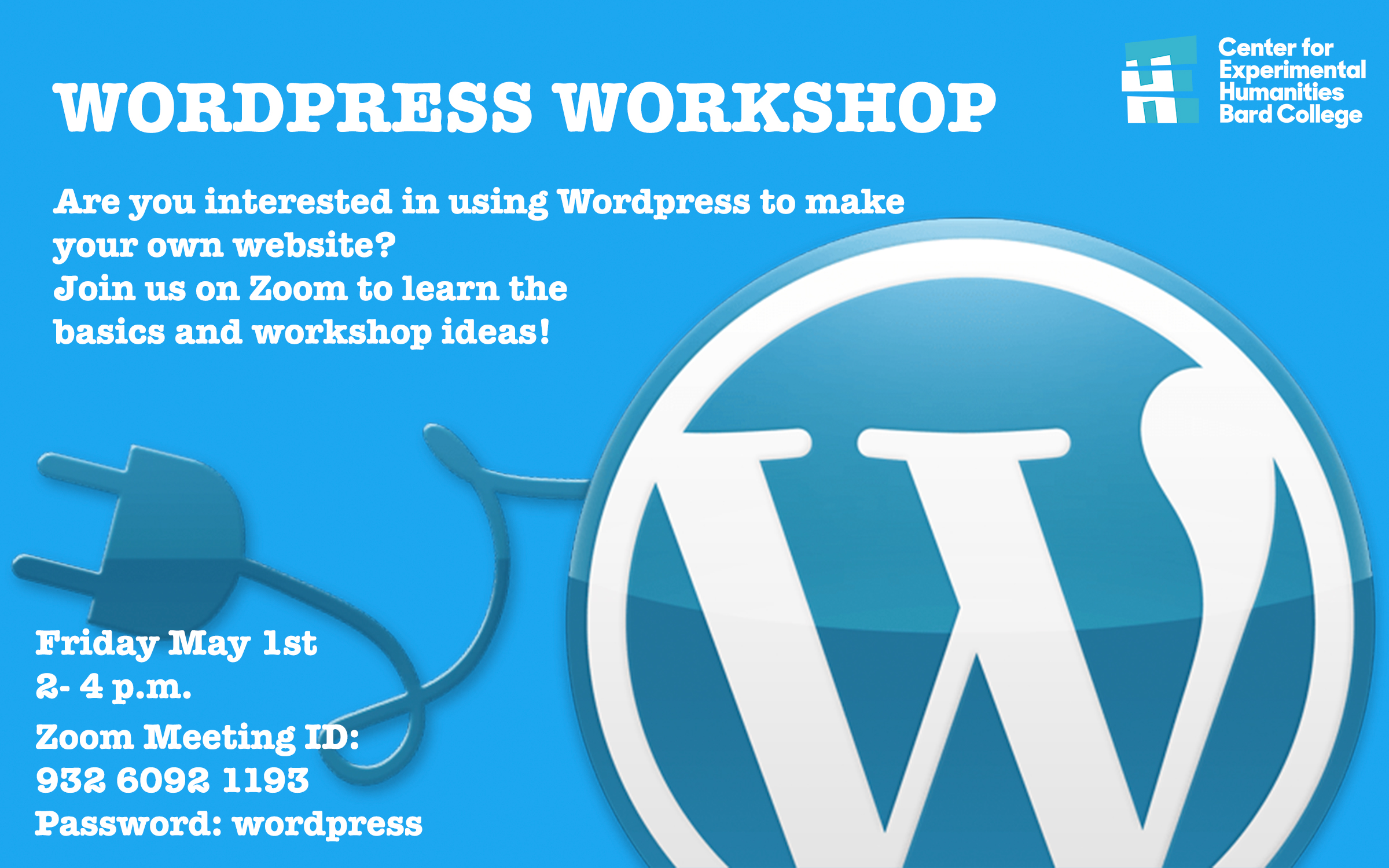 WordPress Workshop
Friday, May 1
2:00 – 4:00 pm
Zoom information below!
Whether you have zero WordPress / Website building experience, or have some questions; this is the workshop for you!
We'll be primarily going through the basics of starting a WordPress, setting up a basic home page, and then opening up to discussing and working together on these sites.