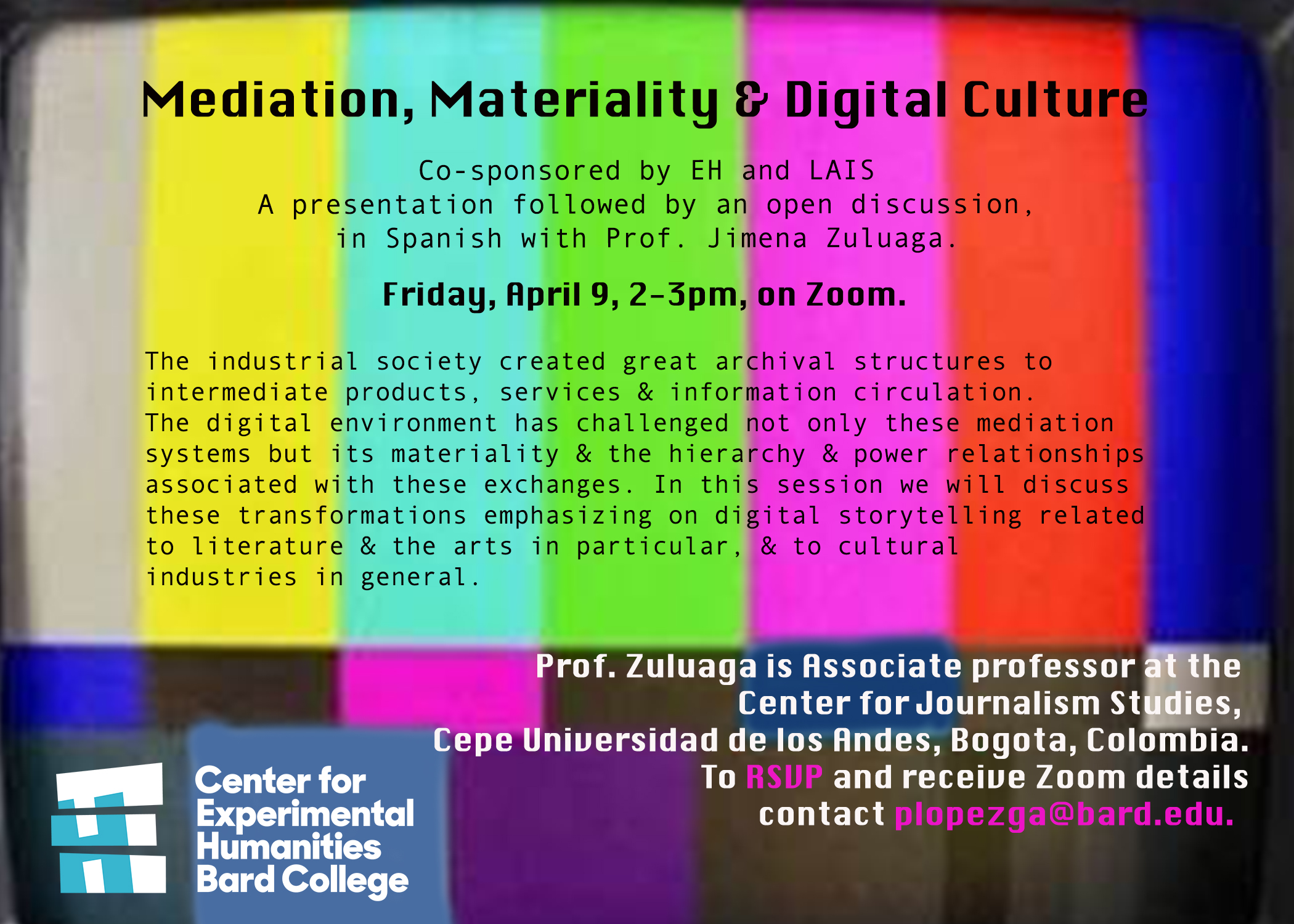 Mediation, Materiality & Digital Culture
A presentation followed by an open discussion, in Spanish, with Prof. Jimena Zuluaga on Zoom.
Friday, April 9, 2021 2-3PM
Co-sponsored by EH and LAIS.
When: Friday, April 9, 2021, 2-3PM
Where: Zoom
To RSVP and receive Zoom details, please contact [email protected]
More Info:
The industrial society created great archival structures to intermediate products, services & information circulation.  The digital environment has challenged not only these mediation systems but its materiality & the hierarchy & power relationships associated with these exchanges.  In this session we will discuss these transformations emphasizing on digital storytelling related to literature & the arts in particular, & to cultural industries in general.
Prof. Zuluaga is Associate professor at the Center for Journalism Studies, Cepe Universidad de los Andes, Bogota, Colombia