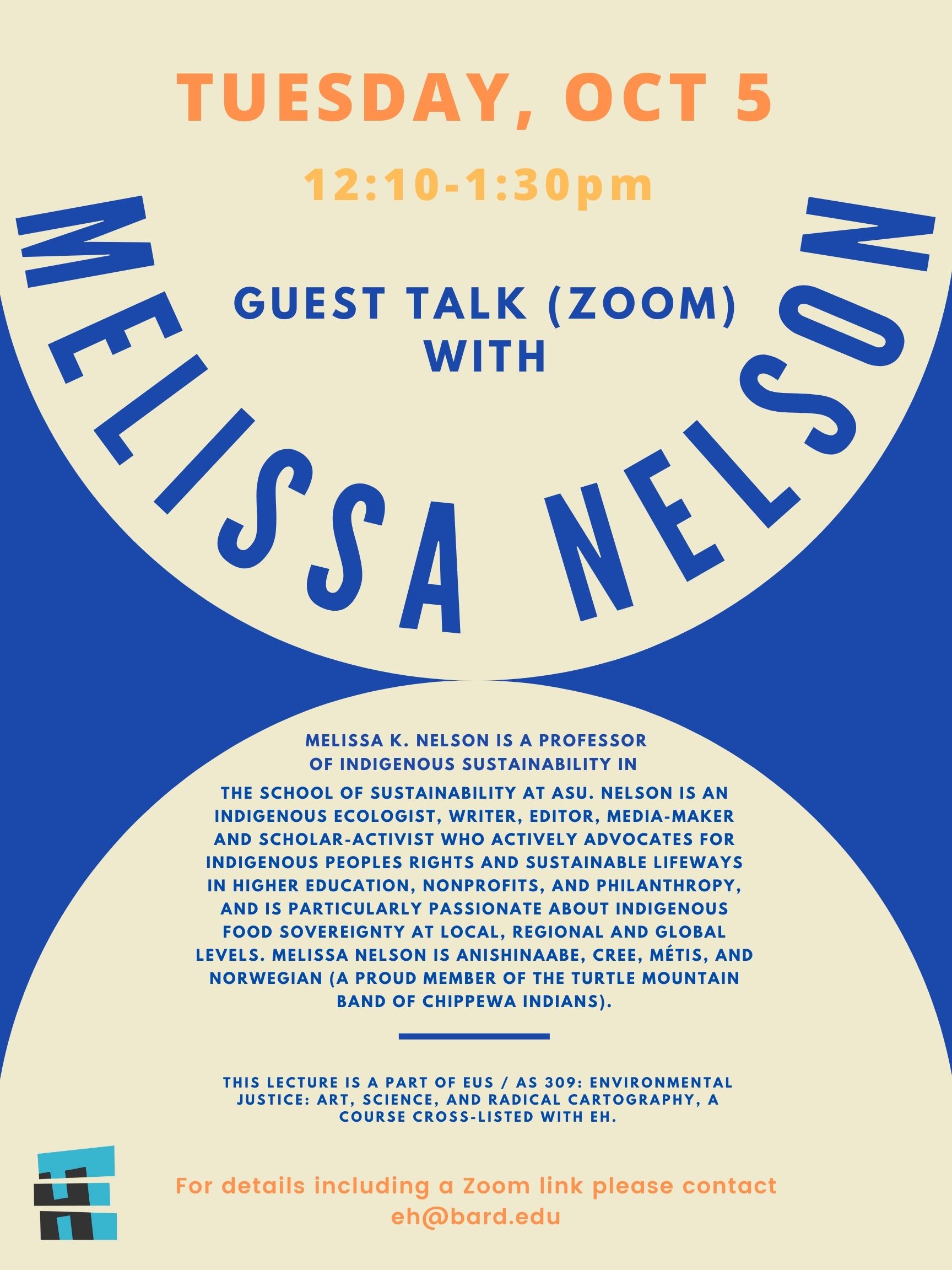 Guest Talk with Melissa Nelson
This lecture is part of EUS/AS 309: Environmental Justice: Art, Science, and Radical Cartography, a course cross-listed with EH.
When: Tuesday, October 5 12:10-1:30PM EST
Where: Zoom
For further details, including a Zoom link, email [email protected]
Melissa K. Nelson is a professor of Indigenous Sustainability in the School of Sustainability at ASU. Nelson is an Indigenous ecologist, writer, editor, media-maker and scholar-activist who actively advocates for Indigenous Peoples rights and sustainable lifeways in higher education, nonprofits, and philanthropy, and is particularly passionate about Indigenous food sovereignty at local, regional and global levels. Melissa Nelson is Anishinaabe, Cree, Métis, and Norwegian (a proud member of the Turtle Mountain Band of Chippewa Indians).