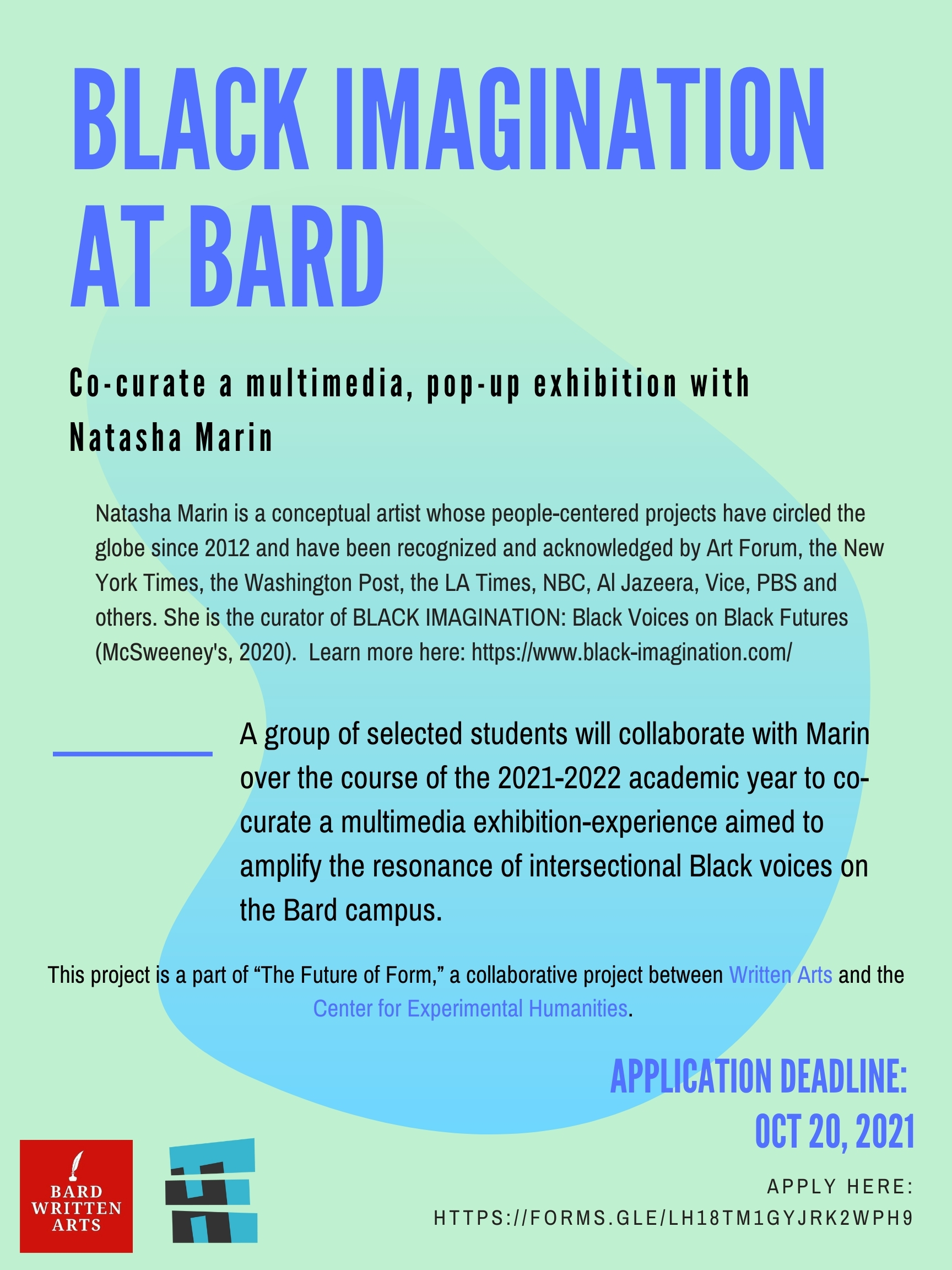 Natasha Marin is a conceptual artist whose people-centered projects have circled the globe since 2012 and have been recognized and acknowledged by Art Forum, the New York Times, the Washington Post, the LA Times, NBC, Al Jazeera, Vice, PBS, and others.  She is the curator of BLACK IMAGINATION: Black Voices on Black Futures (McSweeney's, 2020).  Learn more here: https://www.black-imagination.com/
A group of selected students will collaborate with Marin over the course of the 2021-2022 academic year to co-curate a multimedia exhibition experience aimed to amplify the resonance of intersectional Black voices on the Bard campus.
This project is a part of "The Future of Form," a collaborative project between Written Arts and the Center for Experimental Humanities.