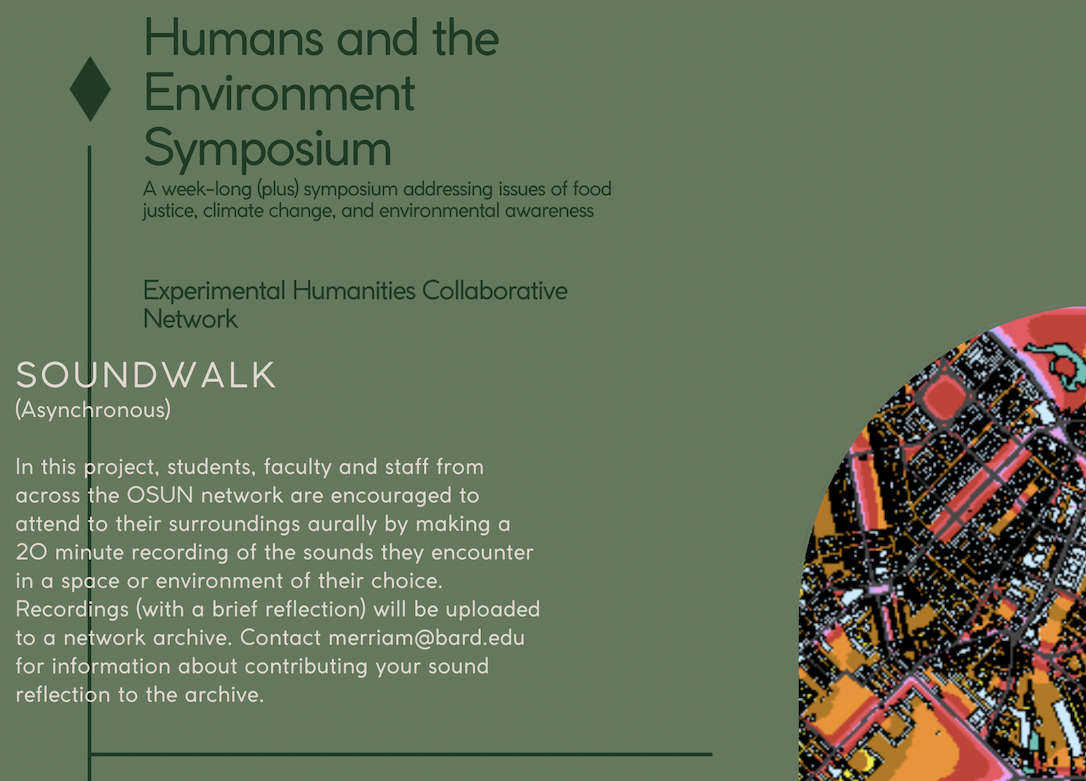 Soundwalk
Asynchronous Event and Collaborative Project
Contact [email protected] for information on uploading your 20 minute sound walk reflection to the archive.
This event is a part of the Humans and the Environment Symposium, sponsored by OSUN and the Experimental Humanities Collaborative Network. Join an international community of students, faculty, and staff in experiencing, reflecting upon, and sharing the sounds of your surroundings.
Contact [email protected] for details and participation.