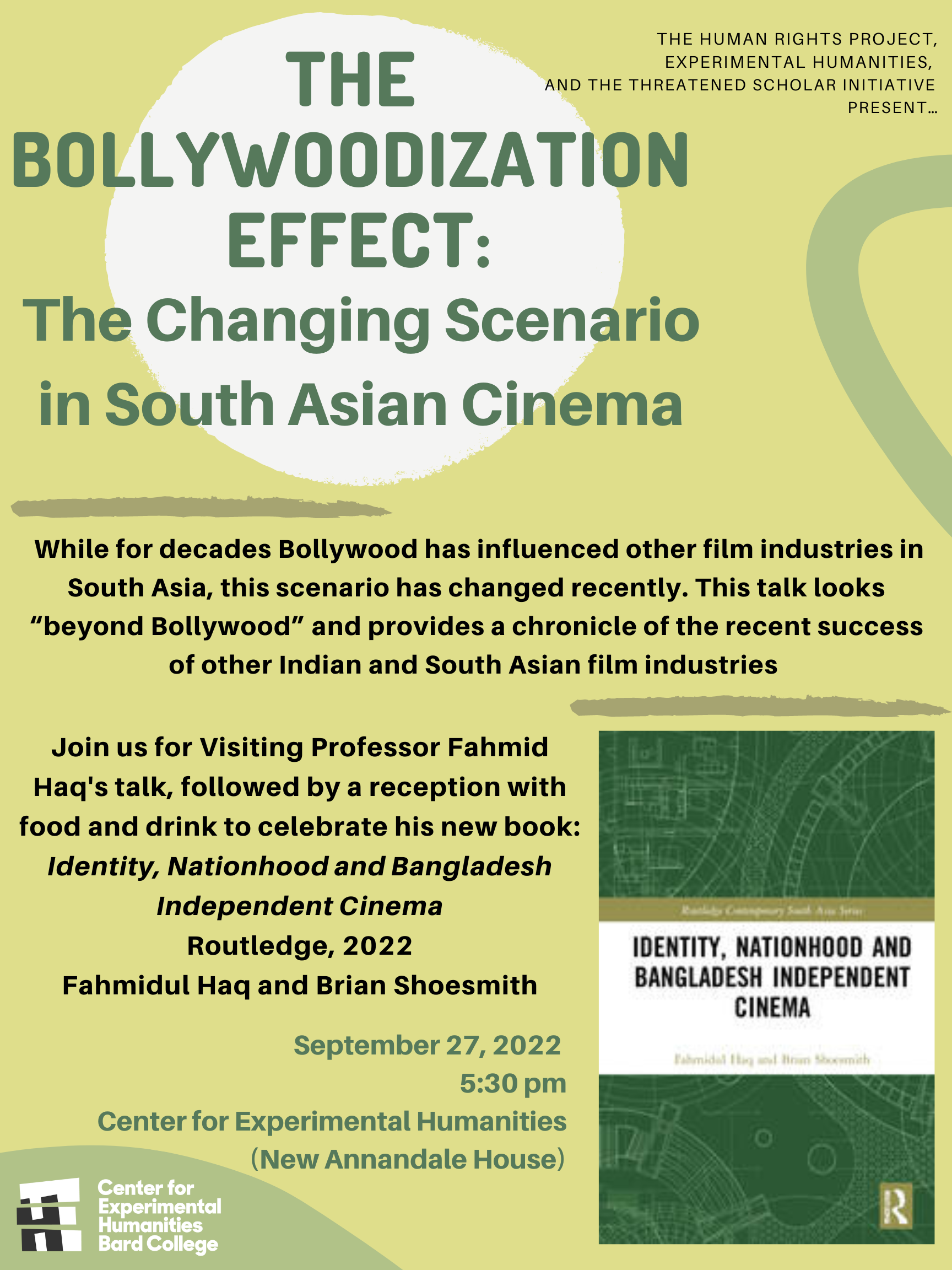 The Bollywoodization Effect: The Changing Scenario in South Asian Cinema
Tuesday, September 27, 2022
Center for Experimental Humanities (New Annandale House)
5:30pm-7:30pm EDT
While for decades Bollywood has influenced other film industries in South Asia, this scenario has changed recently. This talk looks "beyond Bollywood" and provides a chronicle of the recent success of other Indian and South Asian film industries.
Join us for Visiting Professor Fahmid Haq's talk, followed by a reception with food and drink to celebrate his new book: Identity, Nationhood and Bangladesh Independent Cinema, published by Routledge in 2022, written by Fahmidul Haq and Brian Shoesmith.
Sponsored by: The Human Rights Project, Experimental Humanities, and The Threatened Scholar Initiative.