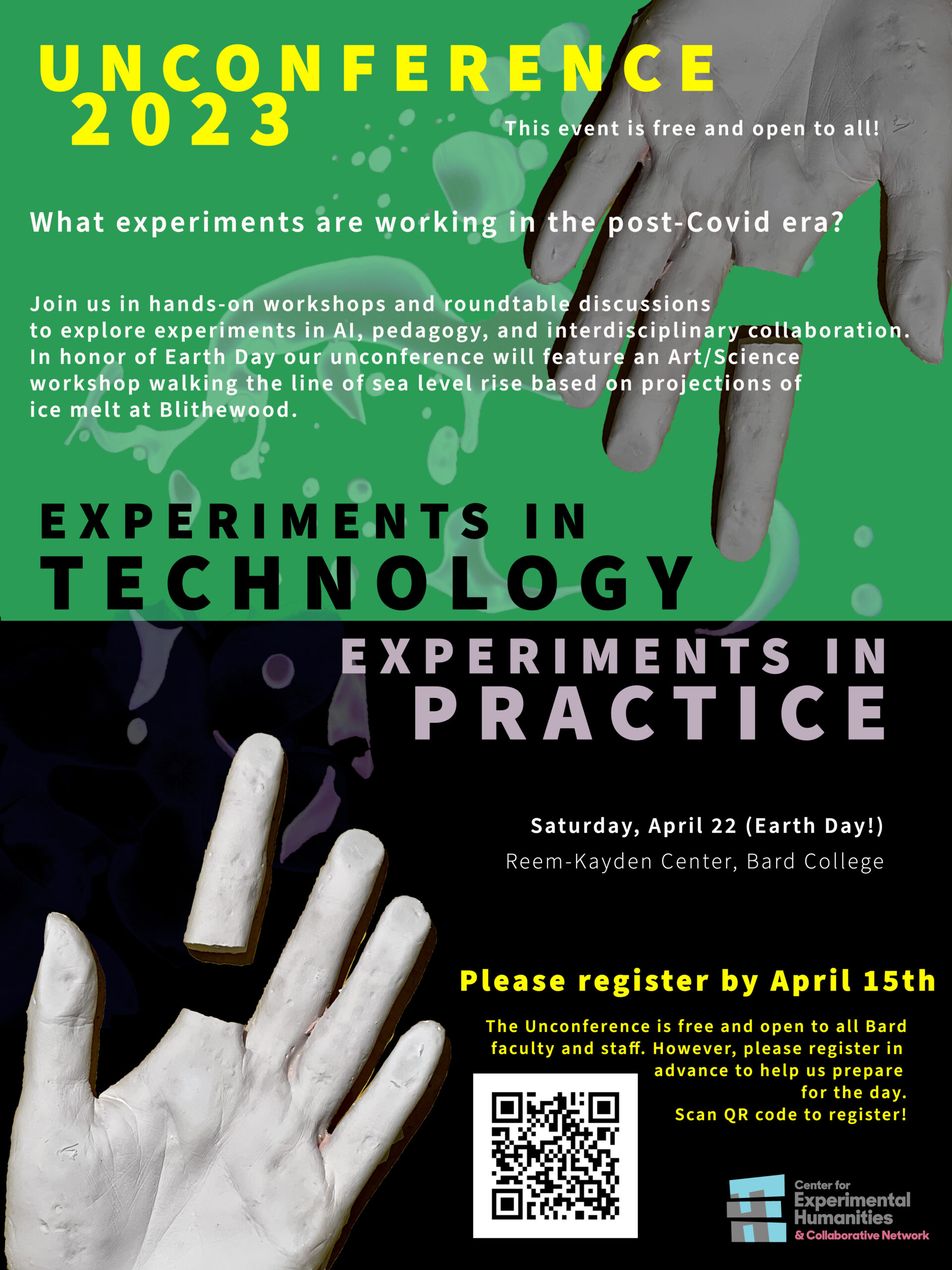 Experiments in Technology, Experiments in Practice Unconference
Keynote with Heather Hart, interdisciplinary artist and co-founder of Black Lunch Table
Saturday, April 22, 2023, from 9:30 am to 3:30 pm
Reem-Kayden Center, Bard College
Register here by April 15!
What experiments are working in the post-COVID era?
Join us in hands-on workshops and roundtable discussions to explore experiments in AI, pedagogy, and interdisciplinary collaboration.  In honor of Earth Day, our unconference will feature an Art/Science workshop walking the line of sea level rise based on projections of ice melt at Blithewood.
Visit this page for the full schedule: https://eh.bard.edu/2023-unconference/