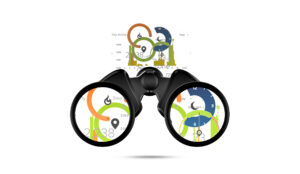 5PM, 106 Henderson
You wear a Fitbit during your jog in the morning, swipe your grocery loyalty card when you checkout in the evening, and share your contacts when you play Candy Crush at night. This "Internet of Things" offers automation, customization, and convenience and, in turn, demands access. The daily choices to allow access or not repeatedly require you to produce the contours of your private life, to open certain spaces and keep others closed. In this collaborative potluck, we ask: how do those contours take shape?
This is an experimental workshop in which participating faculty and students will bring their expertise in various fields (potluck-style) to bear on 2015 survey data regarding public attitudes toward internet privacy. The survey includes multiple-choice questions regarding how respondents manage the privacy settings of their favorite technological devices as well as short-response questions presenting hypothetical scenarios of commercial surveillance. The challenge for the group is this: During the 90-minute collaboration, pose a question to the data designed to generate results that reveal points of tension in how survey respondents produce the borders of their private lives.
The outcomes of the workshop will be presented at the "Spectatorship in the Age of Surveillance" symposium on Friday, September 23. Prior to the workshop, feel free to preview the survey questionnaire here and a snapshot of the aggregated responses here.