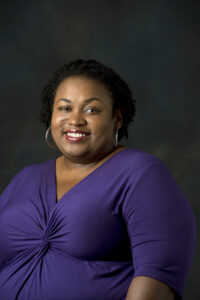 Talk by Brittney Cooper
Brittney Cooper is Assistant Professor of Women's and Gender Studies and Africana Studies at Rutgers University, and co-founder of the Crunk Feminist Collective. Her research interests include using Black feminist thought to understand contemporary articulations of Black womanhood, and she has published in both academic journals and major media outlets on this topic.
Coined as a term in the 1990s in Louisiana, "ratchet" has come to offer myriad possibilities for talking about African American working class culture, particularly its gendered dynamics among African American women. Whether discussing the origins of twerking which has a similar genealogical trajectory in the U.S. or speaking about the often tense and severe forms of African American female representation rendered on television, ratchetness embodies a whole constellation of contemporary ideas about African American womanhood. At the same time, ratchetness has been taken up by feminist identified women like those at the Crunk Feminist Collective, as a way to theorize feminist politics among working class women, as a way to critique respectability politics, and as a way to locate the operations of pleasure in Black women's cultural spaces. What then do we mean by ratchetness? How does this term and the practices to which it refers come to be raced and gendered? (e.g. Why don't we understand Kim Kardashian or Miley Cyrus to be ratchet?) How does the circulation of imagery within visual media impact our conceptualizations of ratchetness? And how might digital feminist projects be uniquely poised to intervene and redirect problematic appropriations of ratchet behavior?