Session with Professor Keenan, Human Rights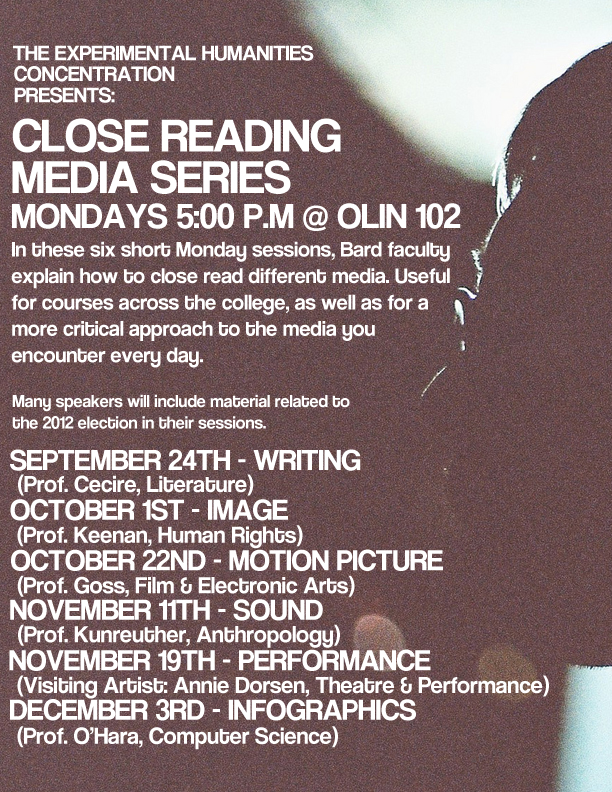 In these six short Monday sessions, Bard faculty explain how to close read different media. Useful for courses across the college, as well as for a more critical approach to the media you encounter every day.
September 24th Writing; October 1st Image; October 22nd Motion Picture; November 11th Sound; November 19th Performance; December 3rd Infographics.
Presented by the Experimental Humanities Concentration.