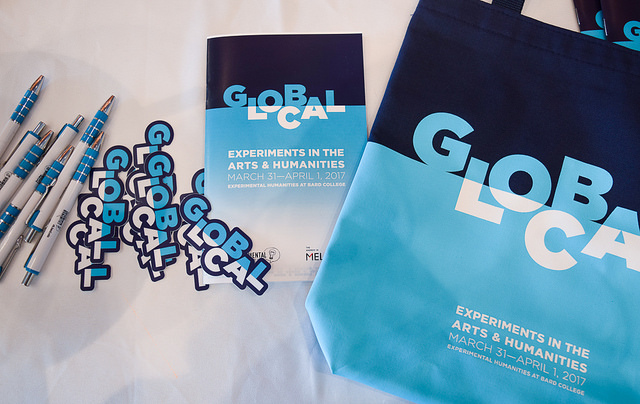 – Posted by Gretta Tritch Roman, EH Digital Projects Coordinator
Overview
The Global|Local Conference was a wonderful success! More than 100 people signed up to attend the conference over the two days, and the auditorium was packed for every session, often with only standing room remaining. Social media was so abuzz during the first day of the conference that #EHGloLo17 trended at #5 on Friday! You can revisit the conference play-by-play in our Storify recap!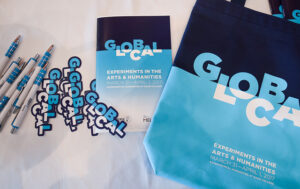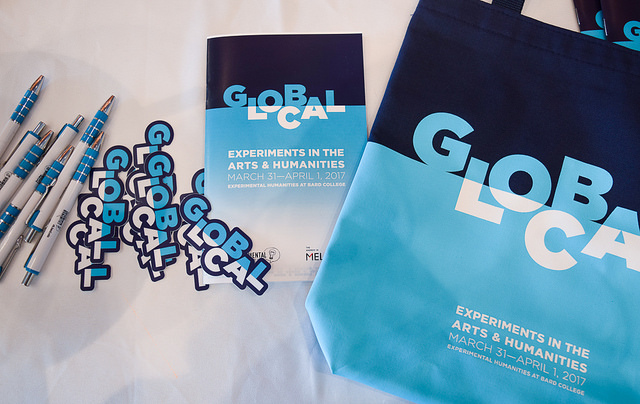 Thank you!
So many people contributed to the conference that deserve recognition!
First, I'd like to say a huge thank you to Maria Cecire, Director of EH, and Collin Jennings, Postdoctoral Fellow in EH, for all of their splendid work in co-organizing the conference with me! It was certainly a fun team to work with in conceiving of the theme, bringing in ten invited speakers, imagining alternative events to the usual conference setup, and reviewing applications for proposals to form this exciting conference.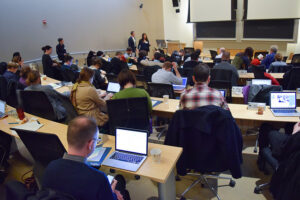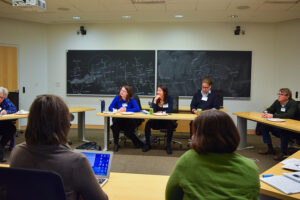 The fantastic Experimental Humanities Steering Committee contributed with so many tasks along the way and pulled together a dream line-up of conference speakers. Our thanks to Deirdre d'Albertis, Keith O'Hara, Miriam Felton-Dansky (F16), Ben Coonley (S17), Kritika Yegnashankaran, Lianne Habinek (F16), and Adhaar Desai (S17)!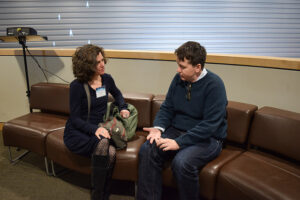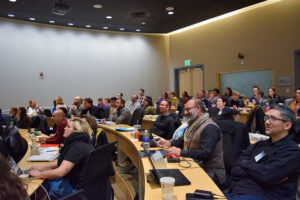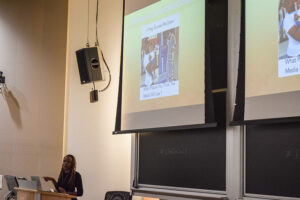 We would like to thank the incredible Media Corps team of students—Nora Cady, Natalie Desrosiers, Arti Tripathi, Anne Comer, Liv Carrollhach, Alanna Rebbeck, Olive Werby—who tirelessly helped me with preparing all the media for the events, organizing the exhibition, setting up the exhibition late into the night and early both mornings of the conference, running the registration desk like pros, photographing and videoing the events, and helping to make the lunches and reception go smoothly. What a team of super stars – you earned your hats!!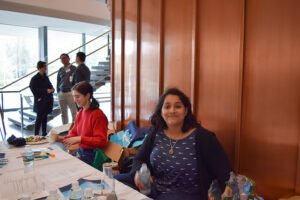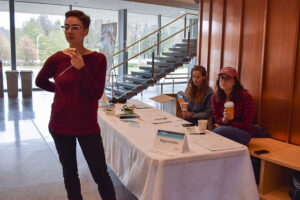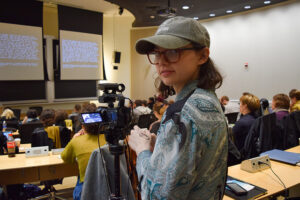 Our stellar line-up of speakers brought to the conference exceptional presentations that seamlessly intersected with one another and brought forward extremely important and timely discussions of marginalized voices, ethics within and outside of the academy, critical engagement, and social activism. Our immense thanks to our guests for contributing their intellect and energy to making this conference a success!
And, finally, to all who attended and brought questions, insights, and enthusiasm to each of the events!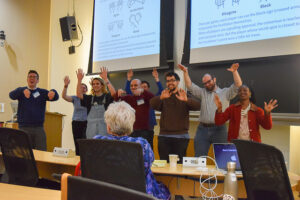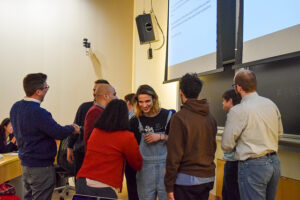 Check out more of the conference highlights in our Flickr photostream
Social Share