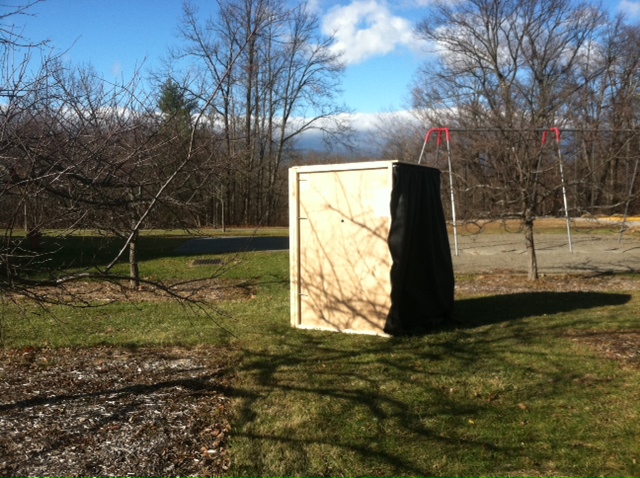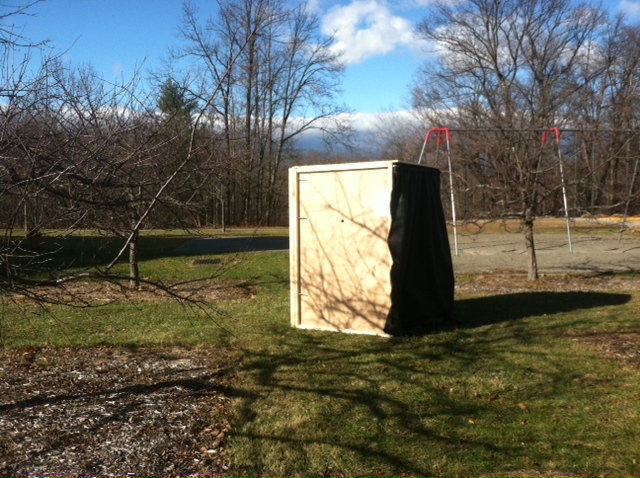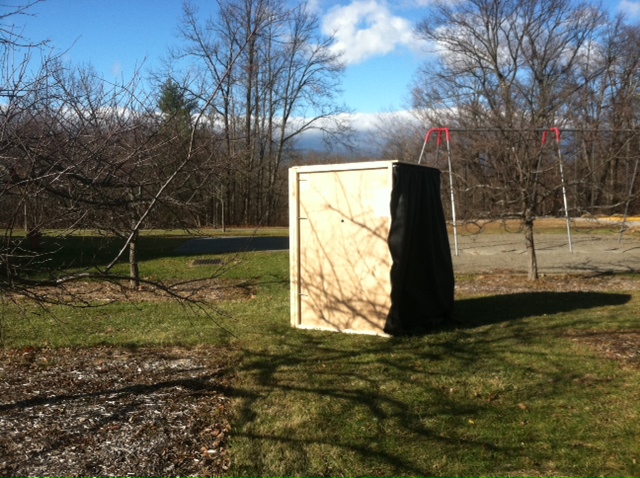 This fall, the students in ARTH 211 "Sightseeing: Vision and the Image in Early Modern Europe" created an exhibition in Stevenson Library on the topic of vision and technology in the early modern period. The exhibition featured images, objects, and books, which were displayed in the library cases, and a life-sized camera obscura (temporarily located by the Bertelsmann Campus Center) constructed by students and supported with an Experimental Humanities grant.
The class examined the relationship between theories of vision and the production and reception of images in the early modern period. Among the technologies we studied were perspective, anamorphosis, and the camera obscura. Seventeenth-century camera obscuras, which could be small boxes or entire rooms, created "passive images"—light rays, passing through a small hole, create an image on the opposite wall. While it is possible to photograph the interior of a camera obscura, the technology achieves its full potential only when the human subject experiences the effect phenomenologically. It therefore made sense for the class to attempt to build one.
The class built the camera obscura over the course of four weekends. Students signed up to work in shifts, and were given assignments based on skills or the desire to learn skills (everyone should learn to use a power drill!). We were excited to see that with smart design and relatively minimal tools, we could construct an attractive, high functioning camera obscura. We did encounter some difficulties, including making small mistakes in construction and planning, but were able to address and fix these as long as we were flexible. The model we designed is portable, meaning that it can be broken down and used again, but in order to make it freestanding, the walls needed to be heavy. Next time we use the camera obscura, we will attach handles for easier transport. Anecdotally, the camera obscura had many visitors, but in retrospect, it would have been useful to keep a visitor record and to publicize it a bit more. The device will be used again in the spring of 2017 for the ARTH 223 "Wild Visions." This time, students will be doing drawings using the technology.
Susan Merriam, Associate Professor of Art History adn Associate Dean of Academic Affairs
Social Share