Thomas Bartscherer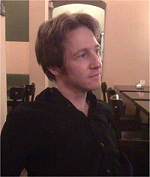 Assistant Professor of Humanities in the Literature program; Director, the Language and Thinking Program. Prof. Bartscherer also teaches in the Philosophy, Classics, and First Year Seminar programs. He works on the intersection of literature and philosophy in the ancient Greek and modern German traditions, focusing on tragic drama, aesthetics, and performance, and writes on technology, new media, contemporary art, and the philosophy of education. He is co-editor of Switching Codes: Thinking Through Digital Technology in the Humanities and the Arts with Roderick Coover and Erotikon: Essays on Eros Ancient and Modern with Shadi Bartsch, both published by the University of Chicago Press. Bartscherer studied at the University of Pennsylvania (BA) and the University of Chicago (MA, Ph.D.). He is a research associate on the Équipe Nietzsche at the Institut des Textes et Manuscrits Modernes (Paris) and is on the advisory board of nietzschesource.org. He has held research fellowships at the École Normale Supérieure, the University of Heidelberg, and the LMU in Munich. He has received fellowships from the DAAD, and the Woodrow Wilson, Nef, and Earhart foundations, and has taught previously at the Art Institute of Chicago and the University of Chicago.
Alexander Bonus
Assista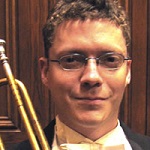 nt Professor of Music. Dr. Bonus maintains a varied career as musicologist, early-music instrumentalist, composer, and conductor. In recent years, he has presented lectures about musical time, metronome technology, and performance practices at academic conferences across Europe and America. He has performed with Los Angeles Master Chorale; Apollo's Fire: The Cleveland Baroque Orchestra (baroque trumpet) and Boston Early Music Festival Orchestra, whose recording of Psyché by J.-B. Lully on the CPO label was nominated for a Grammy Award. His discography also includes recordings by Centaur Records and Forces of Virtue Records, which he founded in 2003. Forthcoming publications include entries on the metronome, musical clock, and mobile phone for The New Grove Dictionary of Musical Instruments, as well as the Handbook of the Metronome for Oxford Music Online. In 2011, The American Council of Learned Societies awarded Alex a selective New Faculty Fellowship. Alexander previously taught at Duke University and Case Western Reserve University, where he received a PhD in Musicology from Case Western Reserve University in 2010. He also holds MM and BM degrees from the Eastman School of Music.
Maria Sachiko Cecire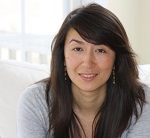 Assistant Professor of Literature; Director, Experimental Humanities. Prof. Cecire's research focuses on recreations of the Middle Ages in twentieth-century and contemporary culture (especially children's culture), and how medium affects content in various kinds of storytelling. She is also a filmmaker, and her most recent media work includes a trio of documentaries that restage medieval drama for contemporary audiences. For more information on the Early Drama at Oxford project with which she is affiliated, click here. She offers courses on media studies, children's culture, medieval literature and its reception, and cultural studies at Bard. Recent Experimental Humanities courses include the core course "Intro to Media" and an upper-level course on "Medievalisms" in which students create digital archives and exhibitions around this topic. She received her MSt and DPhil from the University of Oxford, where she studied on a Rhodes Scholarship, and her BA from the University of Chicago. VIEW MORE
Ben Coonley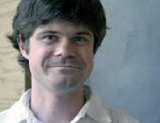 Assistant Professor of Film and Electronic Arts. B.A., Brown University; M.F.A., Milton Avery Graduate School of the Arts, Bard College. Has had work exhibited and screened at MoMA PS1's Greater New York: Cinema (2010); Performa 09, New York (2009); Images Festival, Toronto (2009); and New Museum of Contemporary Art, New York (2008); among others. Has taught at Princeton University, Parsons The New School for Design, and the New School MA in Media Studies Program. At Bard since 2010.
Miriam Felton-Dansky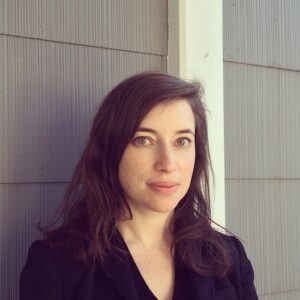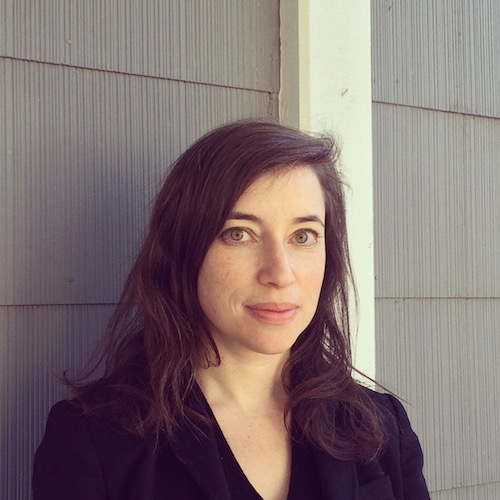 B.A., Barnard College; M.F.A., D.F.A., Yale University. Research and teaching interests include performance in the digital age; the contemporary and historical avant-gardes; and political theater and performance. She is a contributing editor of Theater, where she served as guest co-editor of special issues "Digital Feelings" (2016), "Digital Dramaturgies" (2012), and "Censorship and Contemporary Theater" (2008). She has been a theater critic for the Village Voice since 2009. Awards received include a Beinecke Rare Book and Manuscript Library Research Fellowship, Yale Dissertation Fellowship, and Theater magazine fellowships. Her book, "Viral Performance: Contagious Theater from Modernism to the Digital Age," is forthcoming from Northwestern University Press. At Bard since 2012.
Lianne Habinek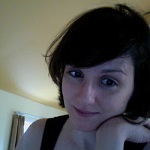 Assistant Professor of English. B.S., Literature, Massachusetts Institute of Technology; B.S., Brain and Cognitive Sciences, MIT; M.Phil., Renaissance Literature, King's College, Cambridge University; M.Phil., Ph.D., Literature, Columbia University. Recipient, Folger Shakespeare Library Research Fellowship (2012–2013); Whiting Foundation Fellowship, Columbia University (2008–2009); Francis Bacon Foundation Fellowship, Huntington Library (2007–2008); English Dissertation Fellowship, Columbia University (2007–2008); Institute of Historical Research Mellon Fellowship, University of London (2006). Contributing editor, Open Letters Monthly (2007– ). At Bard since 2009.

Thomas Keenan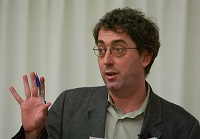 Associate Professor of Comparative Literature; Director, Human Rights Program. B.A., Amherst College; M. Phil., Ph.D., Yale University. Author, Fables of Responsibility (1997); Mengele's Skull (with Eyal Weizman, 2012); articles in PMLA, South Atlantic Quarterly, New York Times, Aperture, Cabinet. Coeditor, New Media, Old Media (with Wendy Chun, 2005). Editorial and advisory board member, Journal of Human Rights, Grey Room, Crimes of War Project, Scholars at Risk Network, others. Curator,Antiphotojournalism (with Carles Guerra, 2010–11), Aid and Abet (2011). At Bard since 1999.

Laura Kunreuther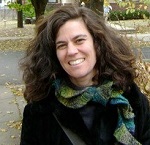 Associate Professor of Anthropology. B.A., University of Pennsylvania; M.A., Ph.D., University of Michigan. Extensive on-site research in Kathmandu. Awards include Andrew W. Mellon Fellowship, Fulbright-Hays Fellowship, NMERTA South Asia Fellowships (2). Author of numerous articles and conference presentations. At Bard since 2001.
Marisa Libbon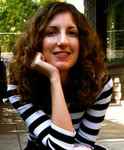 Assistant Professor of Literature and Medieval Studies. Prof. Libbon received her Ph.D. and M.A. in English Literature from the University of California, Berkeley, and also holds an M.Phil. in English Medieval Studies from the University of Oxford, where she was trained in the paleography and codicology of English manuscript books. Professor Libbon specializes in the literatures of medieval England, including Old and Middle English, Anglo-Norman, and Latin.  Her current research, which examines the role medieval manuscript culture played in the popular and institutional mediation of retrospection and collective identity in late-medieval England, received the Medieval Academy of America's Schallek Fellowship in 2011-2012.  She is a founding member of the Early Middle English Society (EMES), and serves on the Editorial Board of EMES's Archive of Early Middle English (AEME).In addition to teaching literature and medieval studies at Bard, she is affiliated with Bard's Experimental Humanities concentration, developing and teaching courses such as "The Book Before Print" for students interested in the convergence of medieval studies and the digital humanities. You can access her current project, the Early Middle English Society's Archive of Early Middle English, by clicking here.
Patricia López-Gay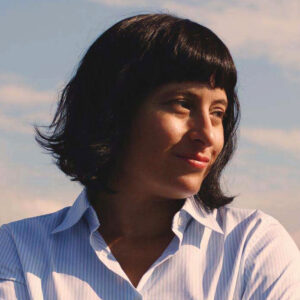 Assistant Professor of Spanish Studies. Other academic affiliations: Experimental Humanities, Literature, Latin American and Iberian Studies. Ph.D., Spanish and Portuguese languages and literatures, New York University; joint Ph.D., comparative literature and translation studies (French and Spanish), University of Paris 7 and Autonomous University of Barcelona. Prof. López-Gay specializes in contemporary Spanish literature, with a strong interest in the visual arts—including film and photography—and comparative literature (Iberia, Brazil, France). Her research is concerned with fiction and testimony, translation and cultural studies, theories of the archive, and autobiography. She is the author of numerous articles and conference presentations, and has been awarded research fellowships and grants from the French and Portuguese Ministries of Education, Spanish Ministry of Foreign Affairs, Generalitat of Catalonia, and Camões Institute of Portugal. Her current book project focuses on "archive fever," digital culture, and biographical writing. She previously taught at New York University and Autonomous University of Barcelona. In addition to her teaching and research, she is a member of the North American Academy of the Spanish Language.
Susan F. Merriam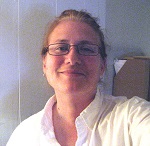 Associate Professor of Art History. B.F.A., School of the Museum of Fine Arts and Tufts University; M.A., Tufts University; Ph.D., Harvard University. Awards and fellowships include Mellon Foundation Fellowship (1996); Belgian American Educational Foundation Fellowship (1997); Center for Advanced Studies in the Visual Arts, National Gallery, Washington, Robert H. and Clarice Smith Fellow (1999); Derek Bok Center, Harvard University, Distinction in Teaching Awards (1999–2002). Visiting instructor, Massachusetts College of Art (2001), Rhode Island School of Design (2001–02), University of Massachusetts (2002), Harvard University (2003). Faculty, Language and Thinking Program at Bard College. At Bard since 2003.
Gregory B. Moynahan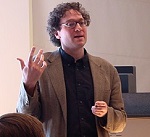 Associate Professor of History. B.A., Wesleyan University; graduate studies, Humboldt University, Berlin; M.A., D.Phil., Ph.D., University of California, Berkeley. Recipient, Bundeskanzler, DAAD, Charlotte W. Newcombe, and Foreign Language Area Studies (Czech) fellowships. Specialization in modern European intellectual and cultural history and the history of technology. Research interests include history of theoretical biology, systems theory, and "scientific" racism and political history of computing and cybernetics in the two Germanys. Articles in Science in Context, Simmel Studies, and Qui Parle. At Bard since 2001.
Keith O'Hara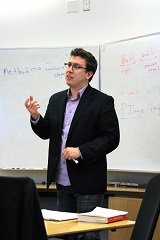 Associate Professor of Computer Science. Keith O'Hara has directed the draB lab (distributed robotics at Bard) since 2009. Research in the draB lab is at the boundary between the real, physical world and the computational world; at the intersection of intelligent systems, robotics, and interactive software systems research. He has published articles in the IEEE Transactions on Robotics, Pervasive Computing, and Journal of Computing in Small Colleges. He earned a B.S. from Rowan University and a M.S. and Ph.D. from the School of Interactive Computing at Georgia Tech where he was an Intel Foundation Fellow and a Presidential Fellow. VIEW MORE
Dina Ramadan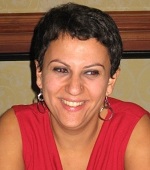 Assistant Professor of Arabic; Director, Middle Eastern Studies. B.A., American University in Cairo; M.A., M.Phil., Ph.D., Columbia University. Articles, chapters, and reviews in Arab Studies Journal, Art Journal, Journal of Visual Culture, Middle East Studies Association Bulletin, others. Founding member and secretary, Association for Modern and Contemporary Art of the Arab World, Iran, and Turkey. At Bard since 2010.
Nathan Shockey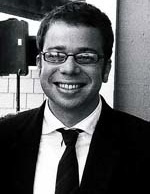 Assistant Professor of Japanese. Dr. Shockey received his Ph.D. in Modern Japanese Literature from Columbia University in June 2012. His dissertation, "Literary Writing, Print Media, and Urban Space in Modern Japan, 1895‐1933" explores the repercussions of the rapid proliferation of mass‐produced typographic media in Japan, with particular attention to the role of mass-market books and magazines in the formation of new discourses on metropolitan life, social thought, and language reform. He holds M.A. degrees in Japanese Literature from Columbia as well as Waseda University in Tokyo, in addition to a B.A. in Asian Languages from Stanford University. His research and teaching interests include the modernist literature and intellectual history of mid 20th‐century Japan, the cultural history of Tokyo, the problems of aesthetics and politics in the literary avant‐garde, and discourses surrounding the rise of new media in modern Japan. He has published in both English and Japanese, most recently contributing to the volume Censorship, Media, and Literary Culture in Japan: From Edo to Postwar (Tokyo: Shin'yôsha).
Rebecca Thomas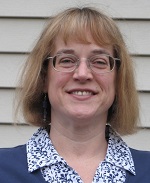 Associate Professor of Computer Science. S.B., electrical engineering, Massachusetts Institute of Technology; Ph.D., computer science, Stanford University. Taught at University of Northern Iowa, Middlebury College, Stanford University. Research at SRI International, AT&T Bell Laboratories. Grants and awards: IBM, National Science Foundation, Stanford University, AT&T Bell Laboratories. Recent papers include "WordNet-Based Lexical Simplification of a Document," with S. Anderson (KONVENS 2012); "Automatic Reduction of a Document-Derived Noun Vocabulary," with S. Anderson, C. Segal, and Y. Wu (FLAIRS-24, 2011); earlier papers include "Becoming a Computer Scientist: A Report by the ACM Subcommittee on the Status of Women in Computing Science" (Communications of the ACM, 33:11, 1990; reprinted in 1992, 1997, and 2002 in other venues). Research Interests: Automatic text simplification; Coordination and communication in multi-agent systems; Representation of, and reasoning about, mental status of agents; Adaptive and augmentive communication software tools for communicatively-disabled people. Teaching Interests: Natural Language Processing; Introductory programming; Computer architecture; Theory of computation; First year seminar. Other Interests: Societal impact of computing technology; Mind, Brain, & Behavior; Gender and Sexuality Studies.
Drew Thompson
Assistant Professor of Historical and Africana Studies. Thompson's research considers the ways in which photography—as practice and discourse—impacts the construction and operation of bureaucracy in colonial and post-independent Mozambique. As an extension of this study, he teaches classes on the history of the radio in Africa, urbanism, historical photography, liberation struggles, and post-colonial theory. At Bard, he has been involved in efforts to integrate new technologies, like podcasts and online exhibitions, in the teaching of history, and he has also been actively involved in the programmatic efforts of Africana Studies in terms of organizing lecture series and in the re-launch of Bard's International Human Rights Exchange in Johannesburg, South Africa. He received his Ph.D. in African History from the University of Minnesota-Twin Cities and a B.A. in History and Art History from Williams College.
Gretta Tritch Roman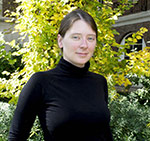 Experimental Humanities Digital Projects Coordinator. She received her B.Arch. from the University of Arkansas and holds a M.A. and a Ph.D. in Art & Architectural History from the Pennsylvania State University. Her research centers on American architecture, particularly mapping the intersection of architecture and capitalism in nineteenth-century business districts. At Bard, she has taught courses that focus on mapping as a cultural practice, and she has offered workshops on integrating mapping exercises into courses as well as using mapping tools in research. Recently, she started the Digital History Lab, a humanities laboratory that produces local history projects with the aim to foster an exchange between the strong community of public history in the Hudson Valley and Bard College.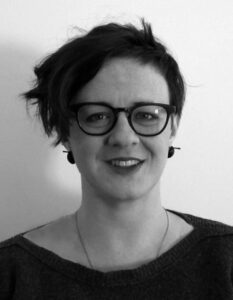 Olga Touloumi is Assistant Professor of Art History at Bard College, where she teaches architectural history. Her research addresses questions of media, politics, and technology in modern architecture.
SaveSave