Learn how to use Palladio to visualize complex data!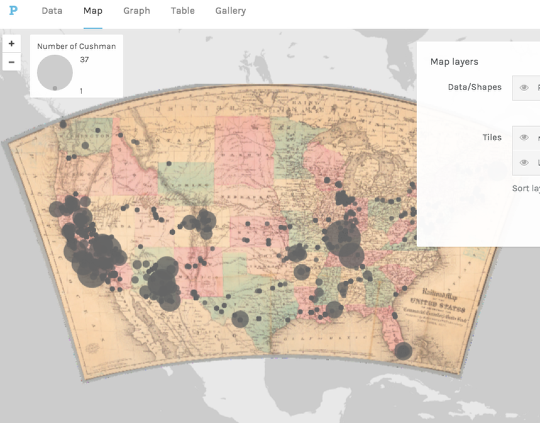 Palladio is the latest tool created by a group at Stanford that allows researchers to visualize complex datasets. What does that mean? Mapping! Change over time! All visualized! Check out the little JPG below. Our spring Mellon Lecturer, Miriam Posner will be leading the workshop.
Workshop participants will receive a $75 stipend.
Sign up here!