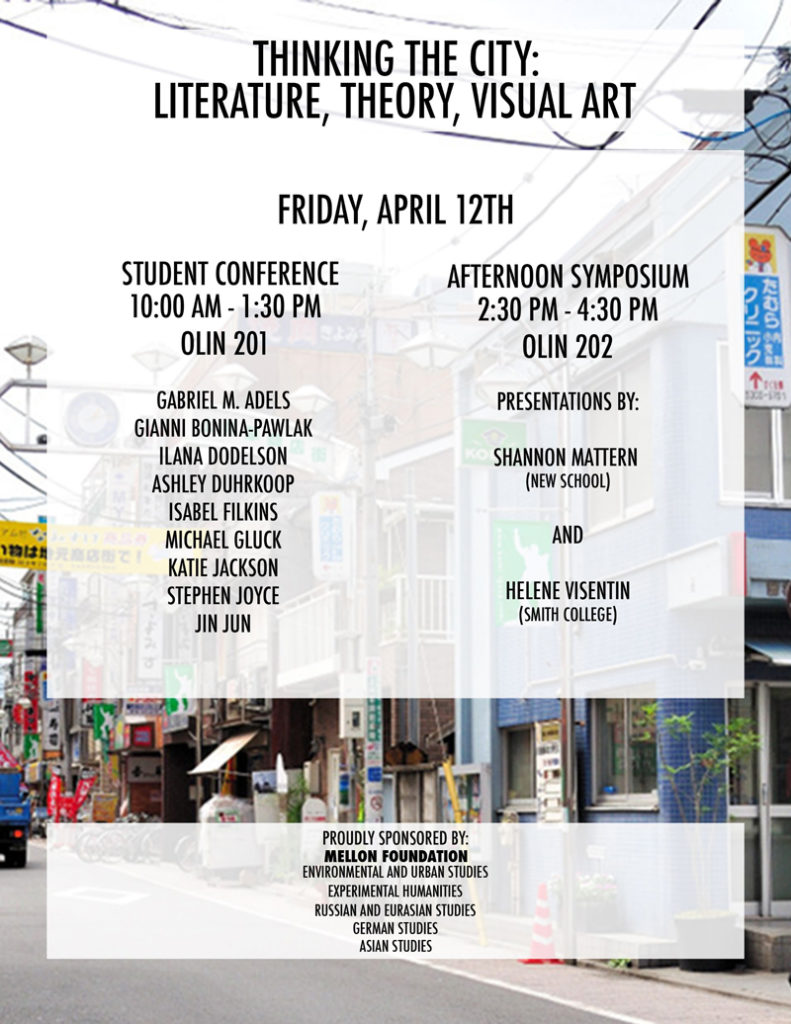 A Cross-Disciplinary Workshop for Students and Faculty
This day-long workshop brings together Bard faculty and students to explore a range of questions on teaching and learning about cities in an academic context.
We will ask: How do the reading of texts, the building of cultural monuments, and the creation of artistic works transform our understandings of the city? Is it possible to read the city as a text or view it as a cultural monument? Are there cities better preserved in cultural memory than physical space? How are identities and ideas of cities formed through literature, film, and other media? In what ways can these different strategies of representation transform the urban experience and the city itself?
Students will present their work on cities at a panel, to be followed by a roundtable for faculty on teaching methodologies, theoretical frameworks, and principles of canon formation to consider when discussing cities and urban space in the classroom.