Medieval Studies Program, Experimental Humanities Program, and Division of Languages and Literature present
Arthur Bahr, Associate Professor of Literature, MIT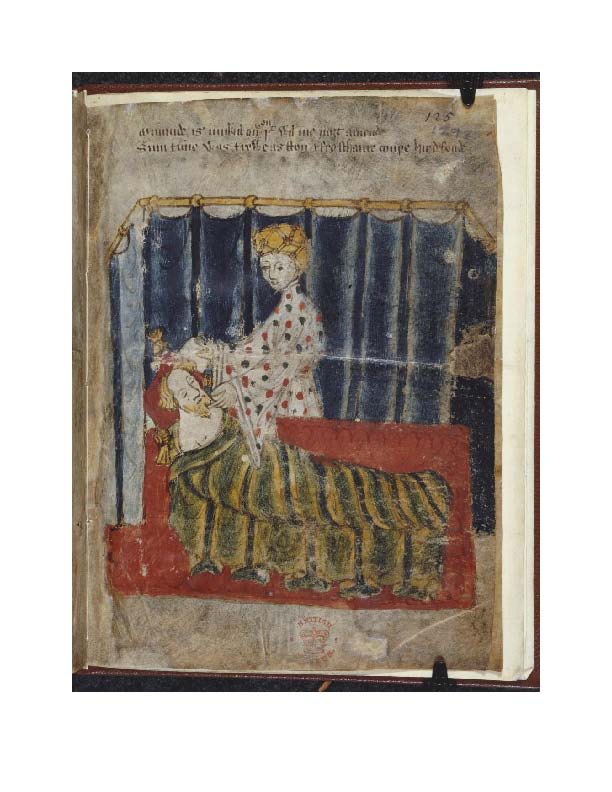 In 
Sir Gawain and the Green Knight
, the hero's chivalric virtue is initially symbolized by the pentangle that he bears on his shield, which the poet calls an "endless knot" because of its geometric perfection and absolute unseverability. At the end of the poem, however, Sir Gawain has associated himself instead with a feminized girdle, or sash, that is more malleable in shape and whose erotic potential was premised upon the potential of untying. "Untying" is also a literal translation of the literary concept of "denouement," namely the concluding portion of a complex narrative. In this talk, Bahr will look closely at how the poem's literal knots relate to its literary denouement, as well as at images from the manuscript in which the poem is contained and a related poem by Geoffrey Chaucer, in order to argue for a more expansive understanding of speculation as a form of "close looking" allied with the "close reading" that literary scholars traditionally perform—and as such a more intellectually rigorous activity than the idle guesswork or mere supposition with which speculation is usually associated today.
Arthur Bahr is Associate Professor of Literature at MIT, where he specializes in Old and Middle English literature; the structure and interpretation of medieval books; formalism(s); aesthetics; and the idea of the literary. His first book, Fragments and Assemblages: Forming Compilations of Medieval London, has recently been published by University of Chicago Press. Using compilations from fourteenth-century London as case studies, Fragments and Assemblages argues that we can productively bring comparable interpretive strategies to bear on the formal characteristics of both physical manuscripts and literary works. By situating itself at the intersection of material history and aesthetic theory, this form of manuscript studies offers insights both on the literary culture of the past and on how the past continues to mean in the present.
For more information, call 845-758-4615, or e-mail mlibbon@bard.edu.
Time: 5:00 pm – 6:00 pm
Location: Olin, Room 102